MLS teams to watch
A summer break at European club level might be a good opportunity to learn more about leagues outside of your normal bubble.
MLS was always on top of my "I wish I knew more" list of tournaments, so let's dive in. 28 new teams definitely overwhelming for a beginner (like myself). In the thread I will try to categorize MLS sides based on style and performance. It might help picking few 'starter' teams to follow.
If you're looking for a team which applies intensive pressure far from own goal, my numbers would recommend checking out NY Red Bulls, LAFC, NY City and ​​San Jose.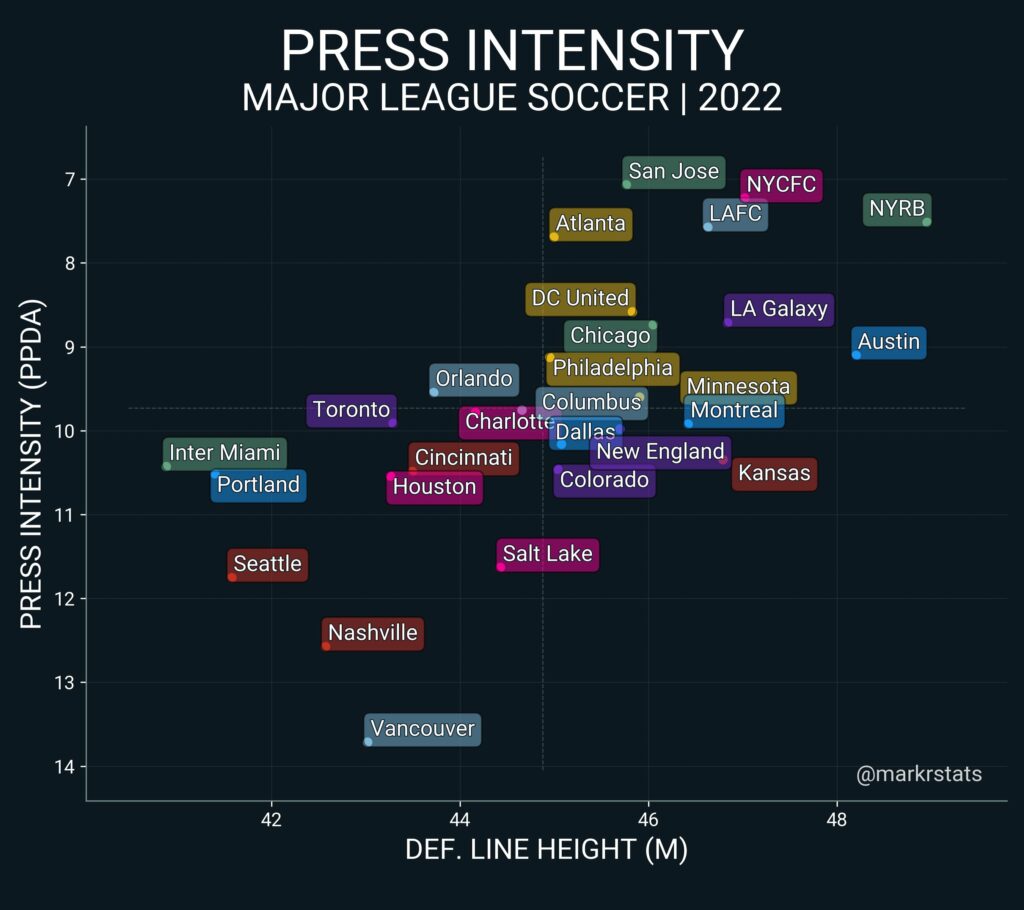 Best MLS teams at disrupting opponent's buildup (aka 'press efficiency') are NY City, DC United, San Jose and NY Red Bulls.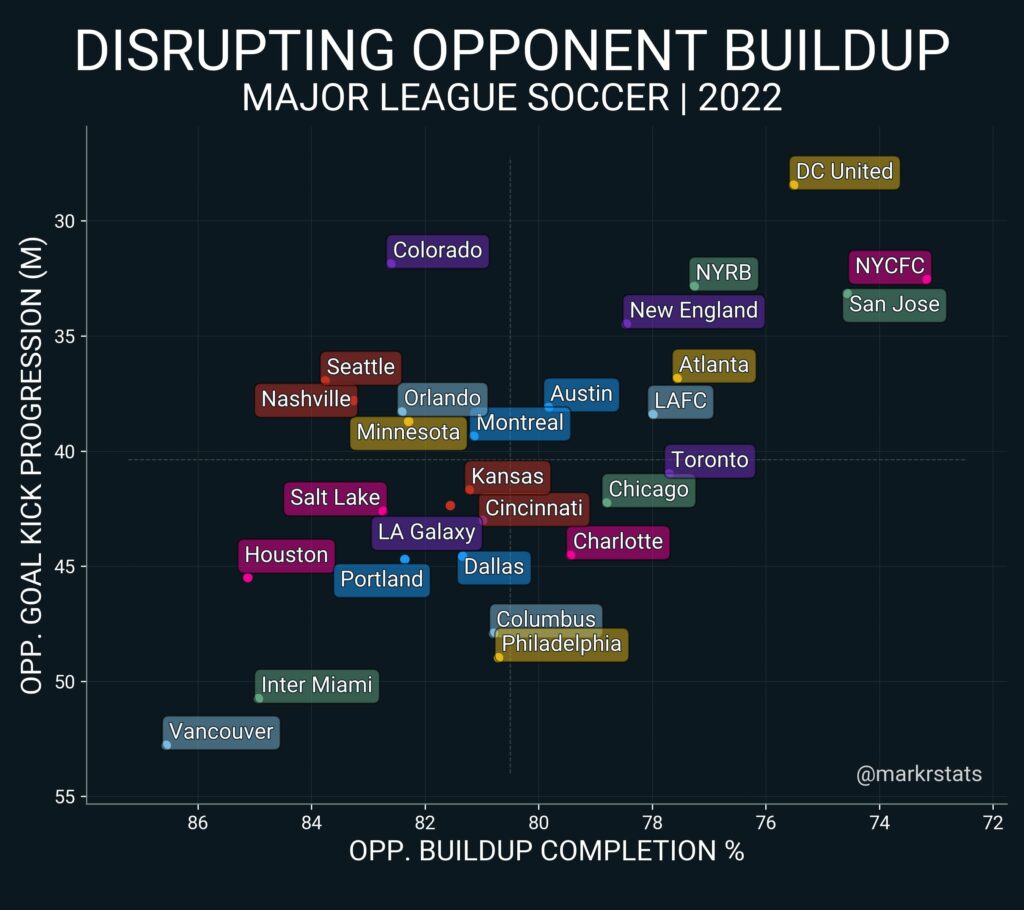 Orlando, Atlanta, LAFC, New England and Montreal might be your picks in case if you like short goalkicks, slow buildup from the back and successful escapes from opponents press.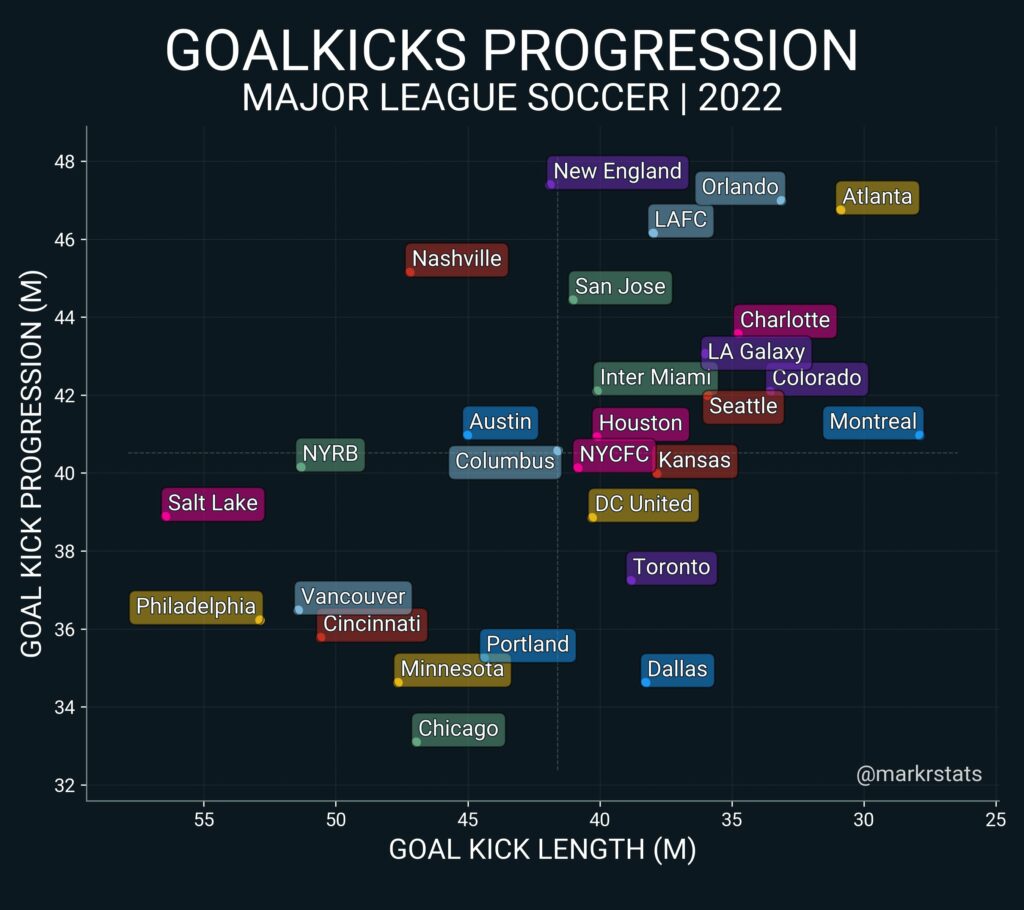 MLS teams with direct play style and effective fast breaks are Philadelphia and NY Red Bulls 'Directness' is as simple as 'progressive distance' / 'total distance' for all passes.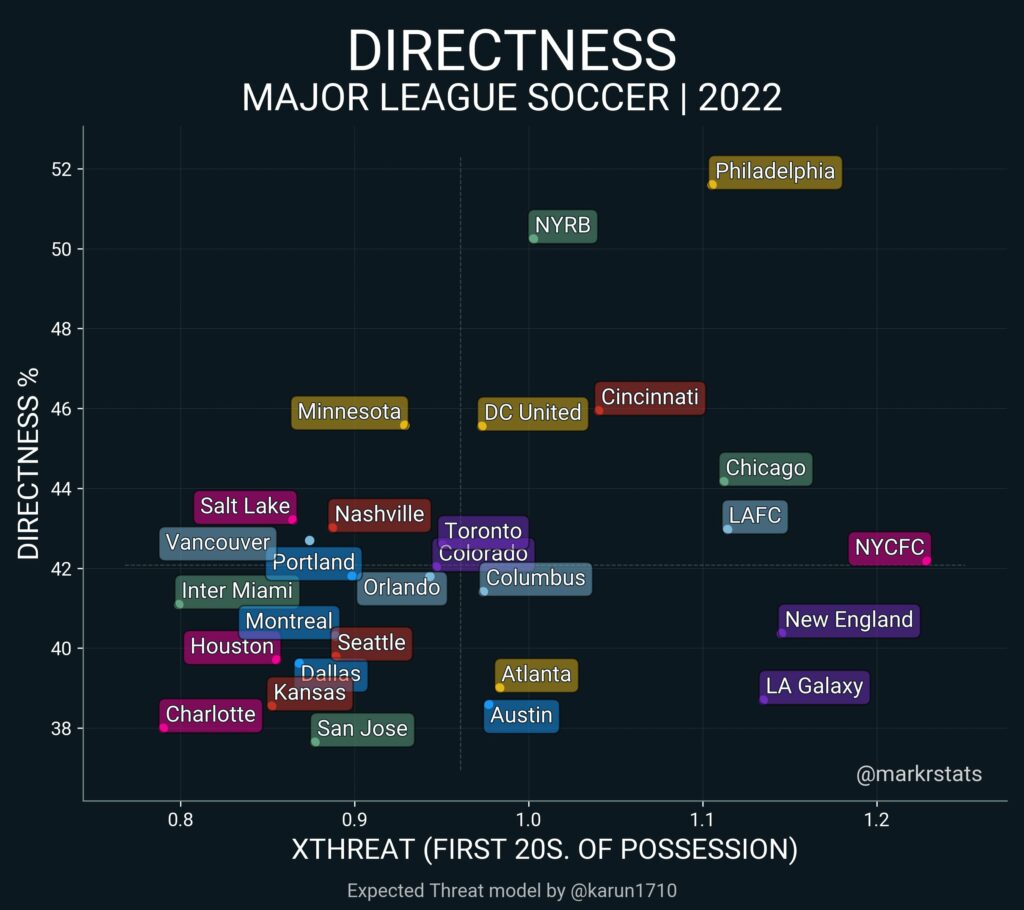 And finally classic "team strength" based on xThreat:
"Good" – NYC, New England, LA Galaxy
"Bad" – Miami, Minnesota, Toronto, Portland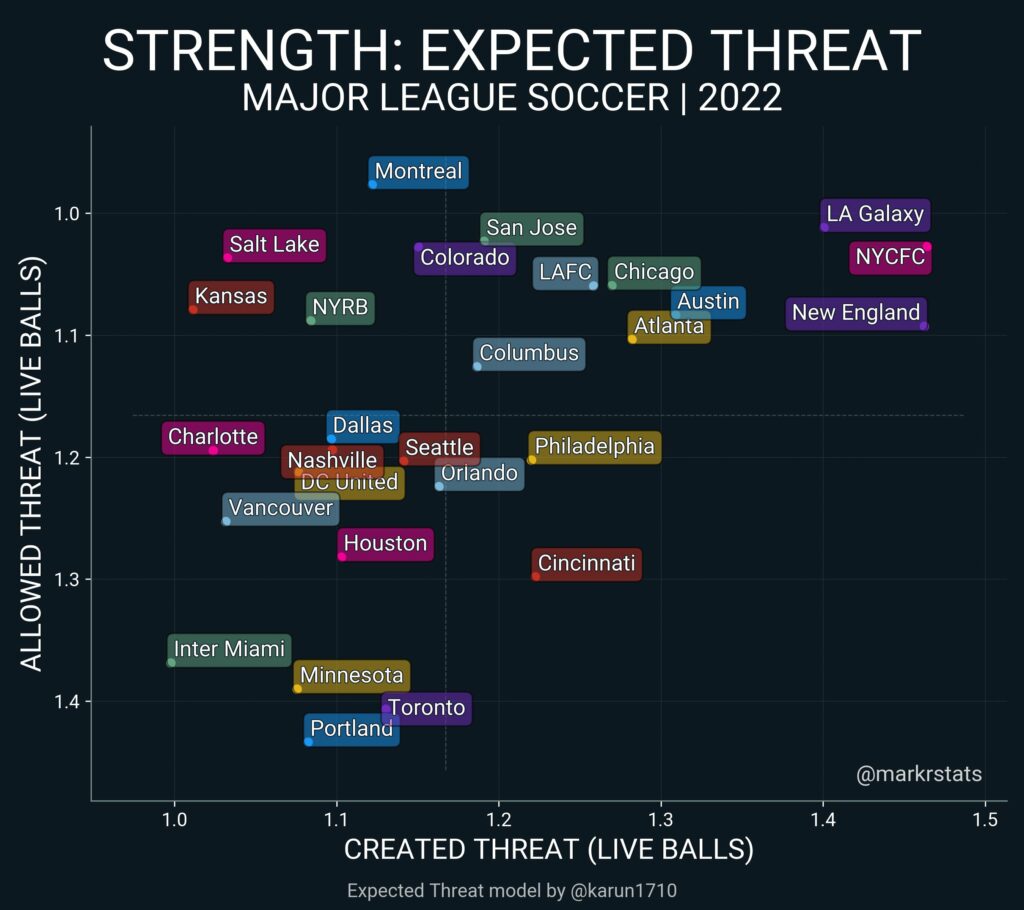 ---