Old templates review
End of season is a perfect time to revisit old templates. Some of mine require updates but fine in general, others I will never use again, so it's their last dance. Thread contains 10+ different visualizations for Premier League 21/22
Starting with two graphs which show average goalkick length and progression from goalkick for Premier League 21/22 teams. Shortest goalkicks belong to Chelsea, Spurs and Man City, longest progression distance – City, Liverpool, Chelsea. The latter might be caused not only by ability of the players to progress the ball, but also by a fact that average opponent prefer not to apply high pressure on City, Liverpool and Chelsea buildup
Average defensive line height of a Premier League team is 44.2 meters. Graph shows how far from own goal (in meters) teams register their defensive actions. Arsenal's position above Brighton and Chelsea might be a bit of surprise, but their press intensity and efficiency significantly improved after Aubameyang departure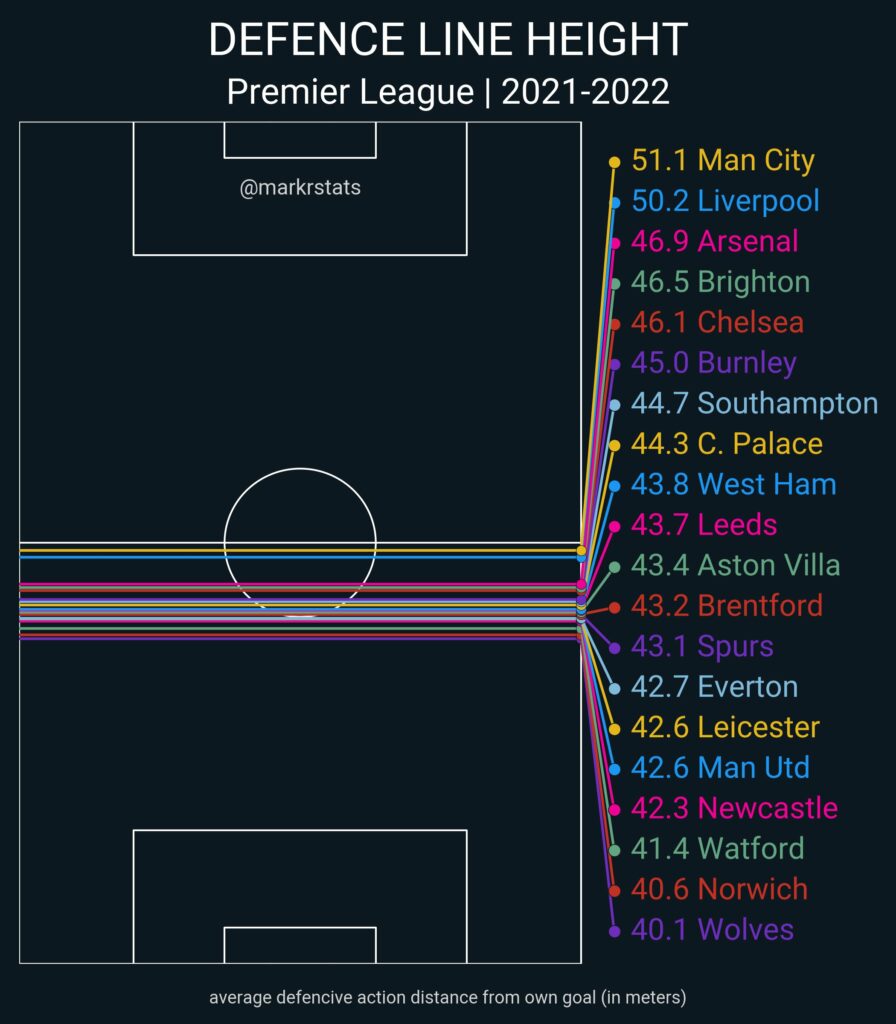 Below is one of my favorite types of templates (massively inspired by StatsBomb dashboards). Defensive actions per pitch zone above/below league average. This particular one calculated for game state 'drawing'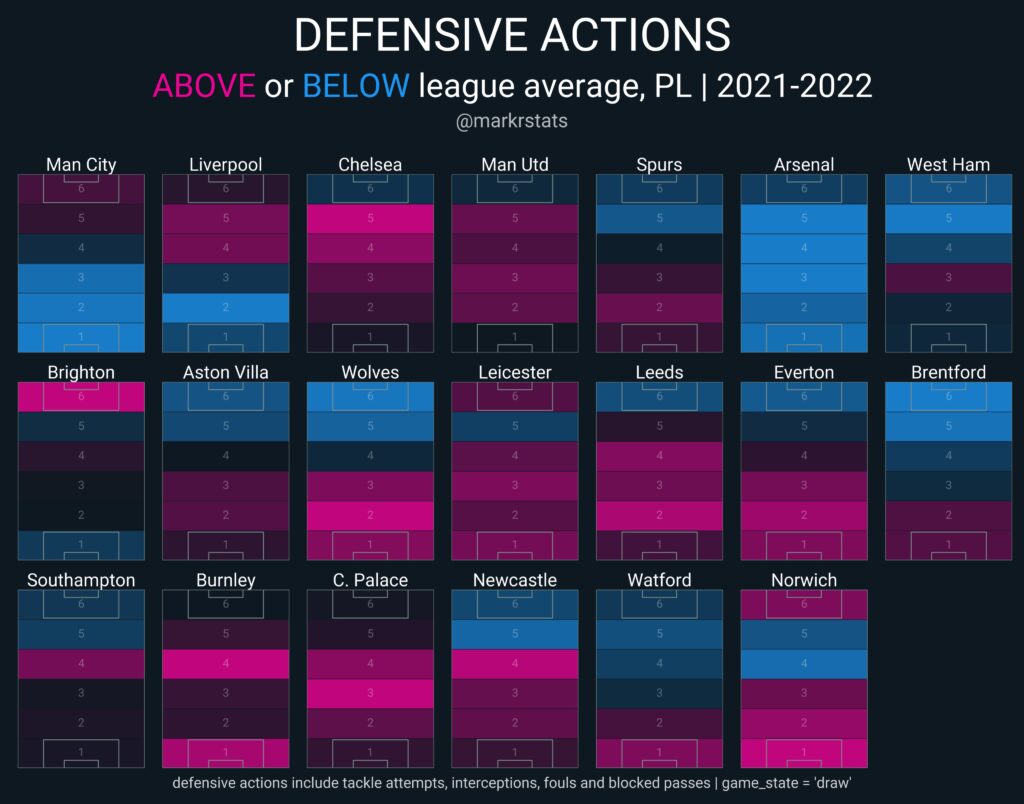 Same idea as previous graph. Shows zones of the pitch where teams generate 'expected threat' above or below league average. I can spot lack of creativity on right side of Man Utd attack.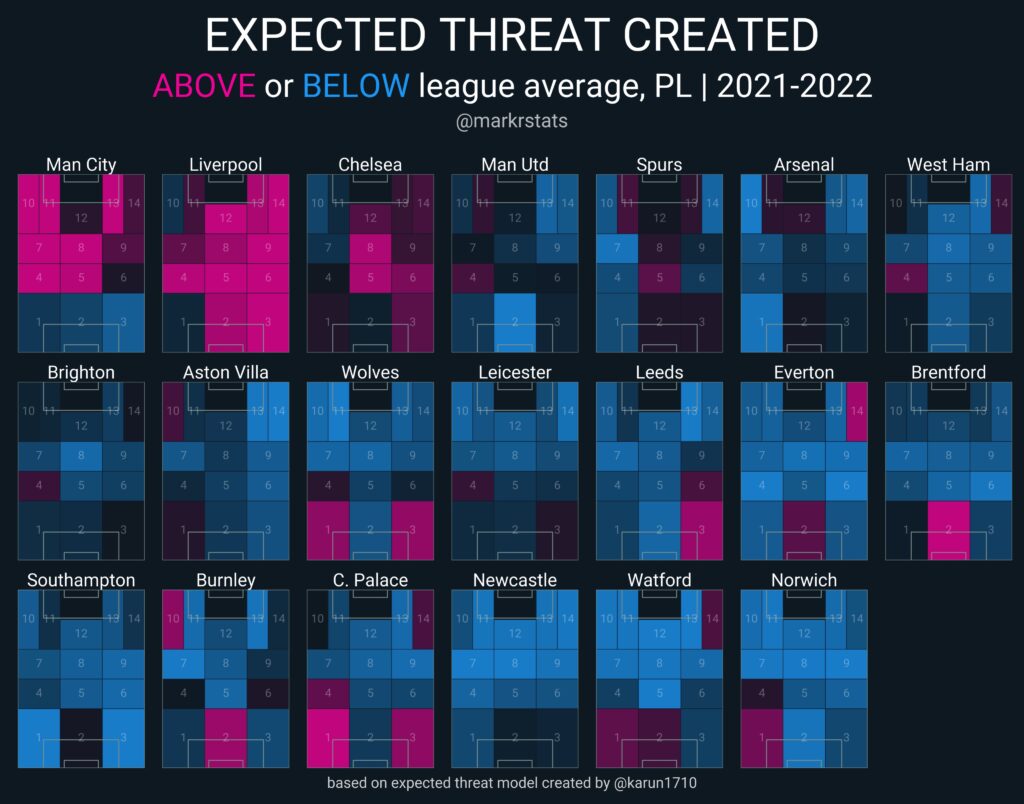 Field Tilt per game state. 'Field Tilt' calculated similarly to 'ball possession' but outside of middle third of the pitch. Teams tend to lower their efforts while winning, all but Man City and Leeds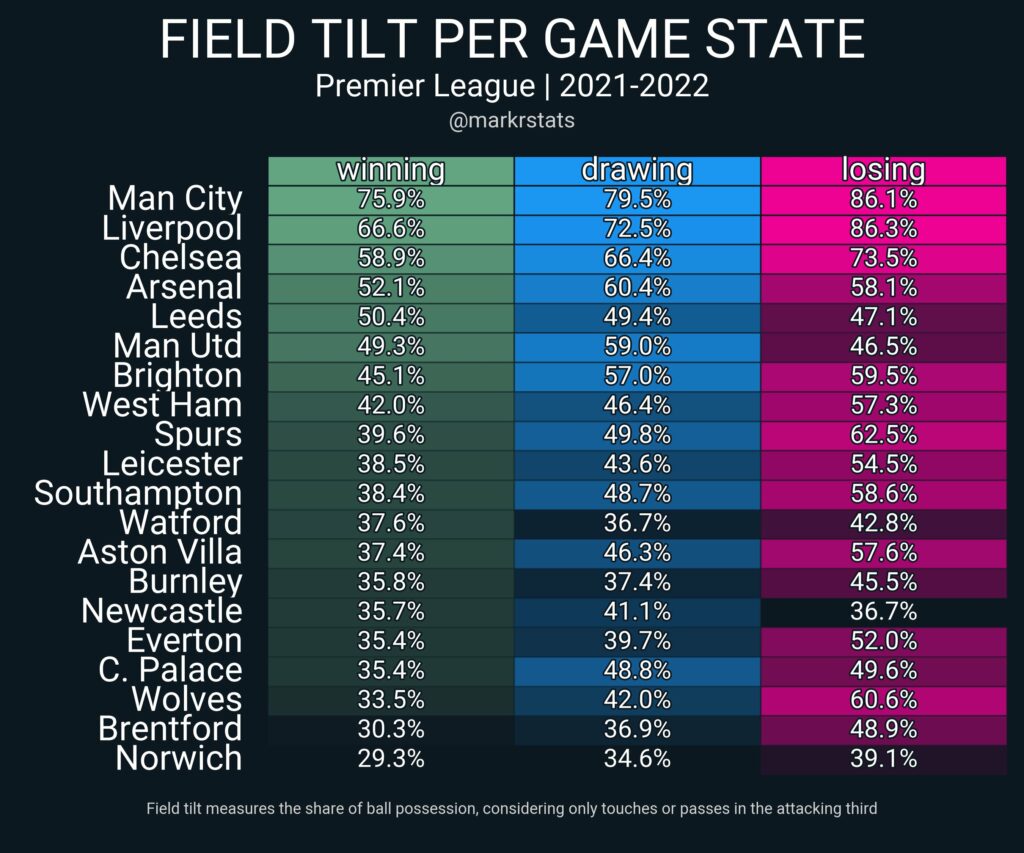 Duels win rate per pitch zone. Premier League 2021-2022. Definitely 'last dance'.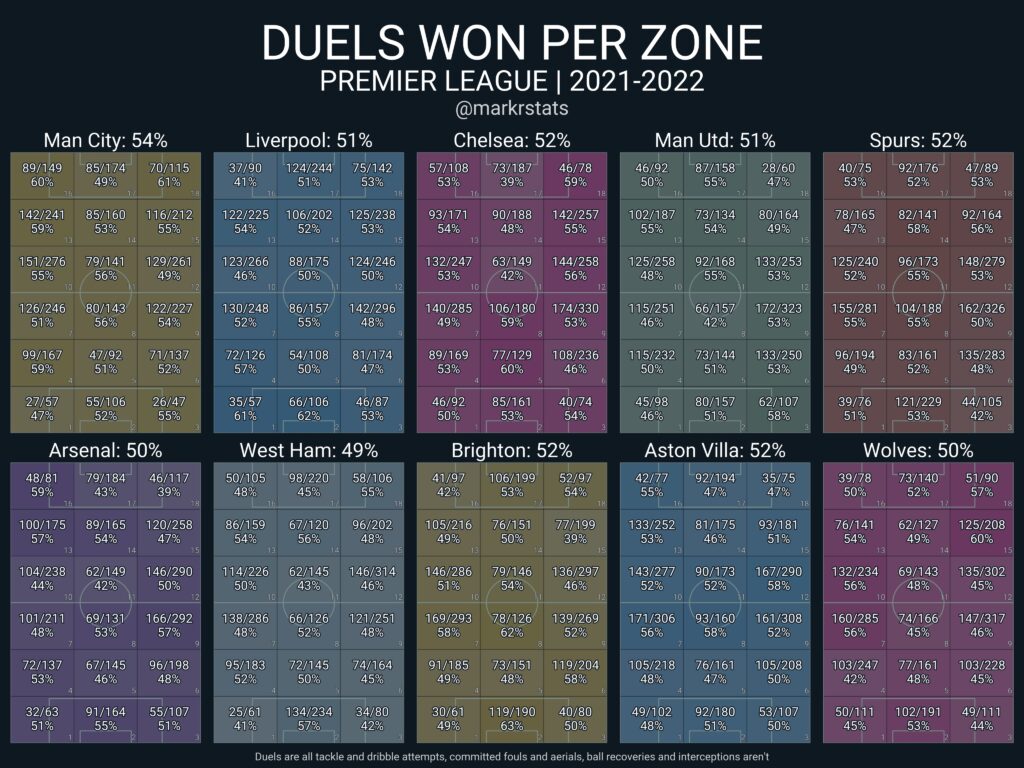 Involvement into shot-ending sequences. Broken down by type of action: shot taker, chance creator or buildup passer. Only 5 non- MCI or LIV players on the list.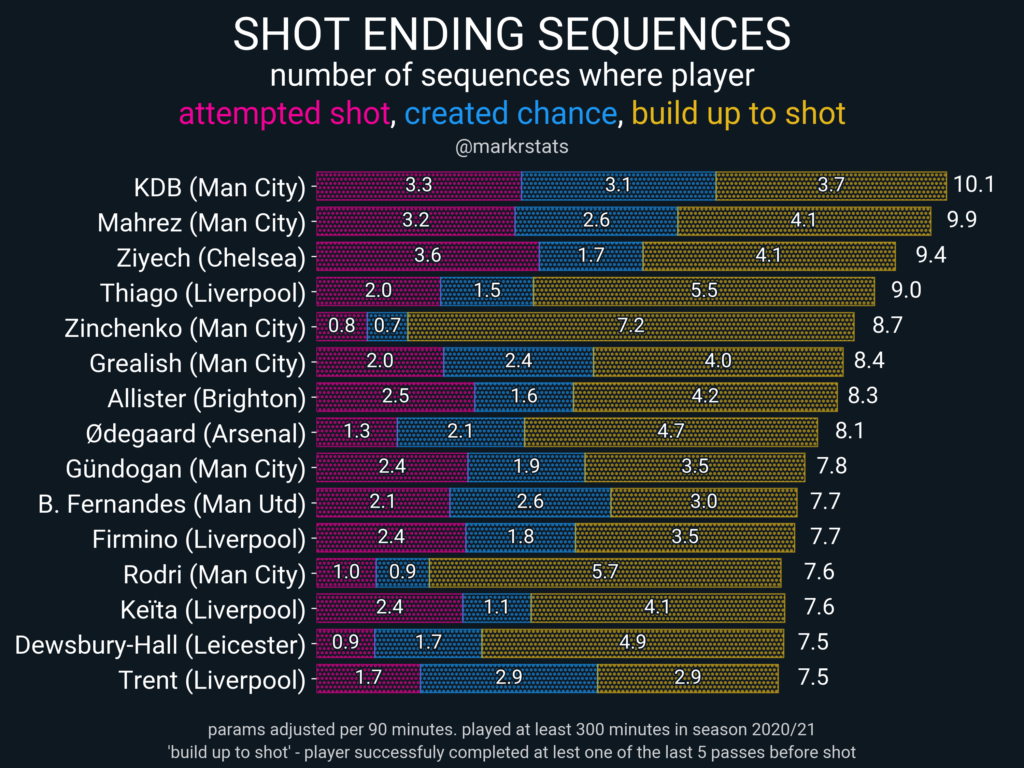 The most threatening passing combos (passer and receiver), crosses excluded. Top 3 positions in Premier League 21/22 belong to Liverpool pairs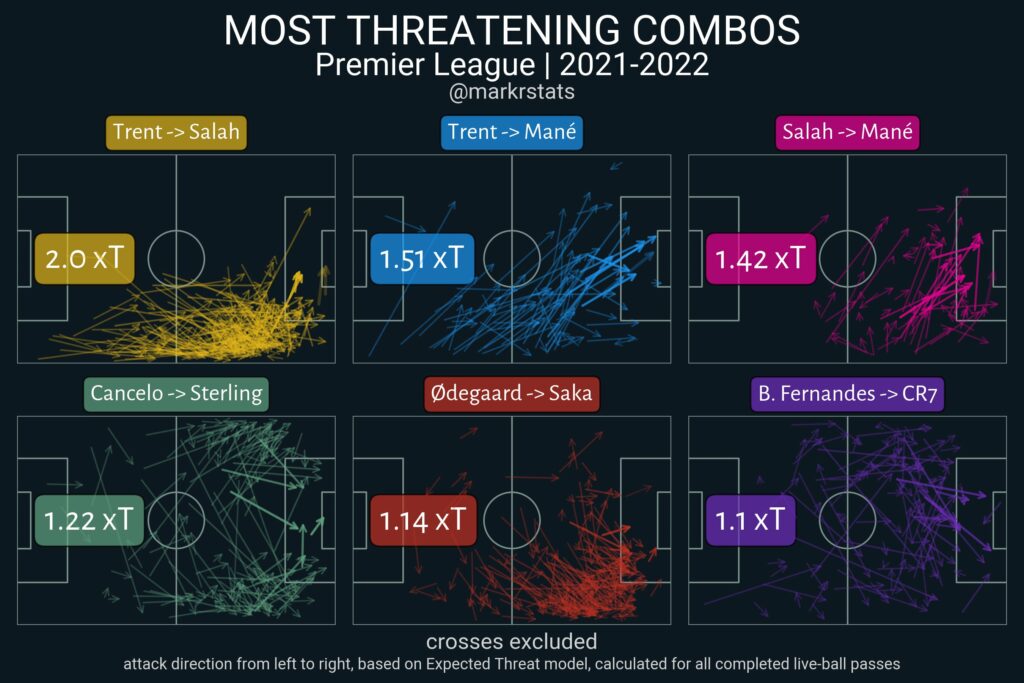 The most xThreat points earned in the single match, crosses excluded. Premier League 2021/22. Three or four successful completions into centre of penalty box will give you ~0.5xT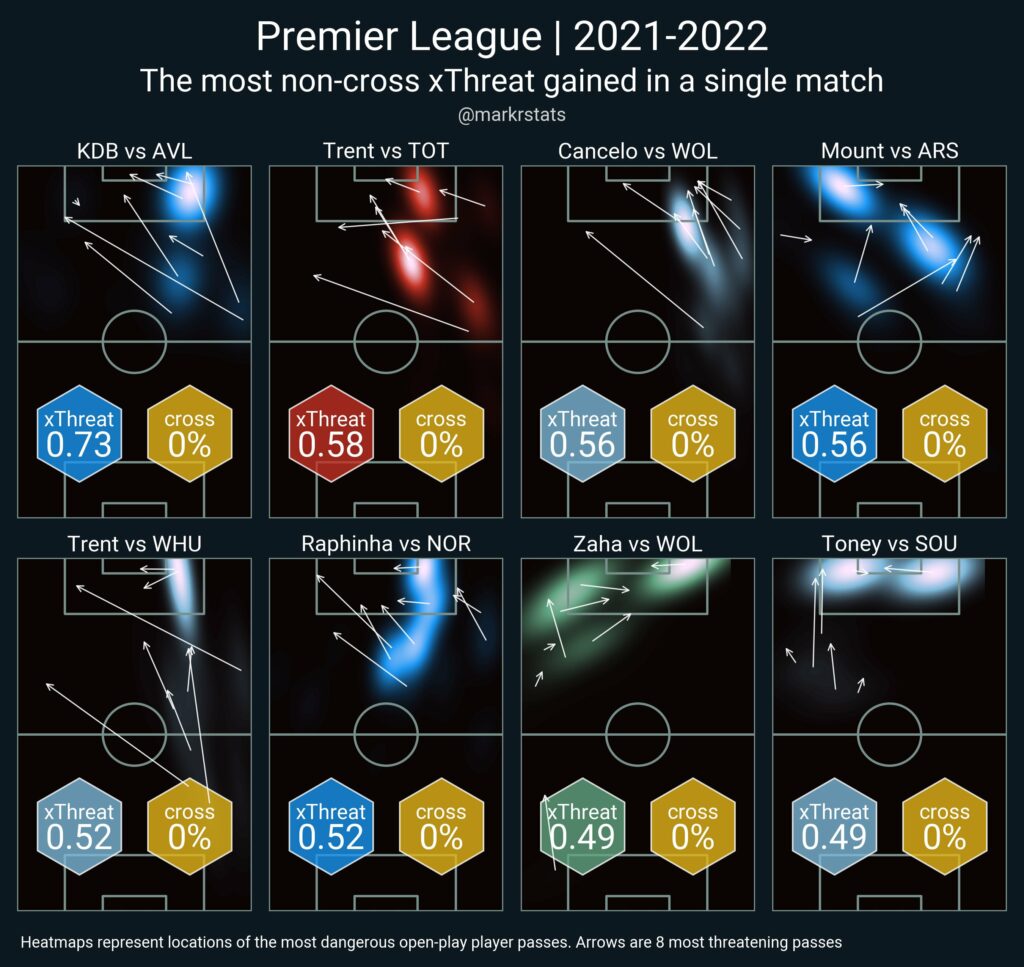 PL players with the highest number of 'deep entrances' into 20 meters radius of the opponent's goal via passes, crosses or carries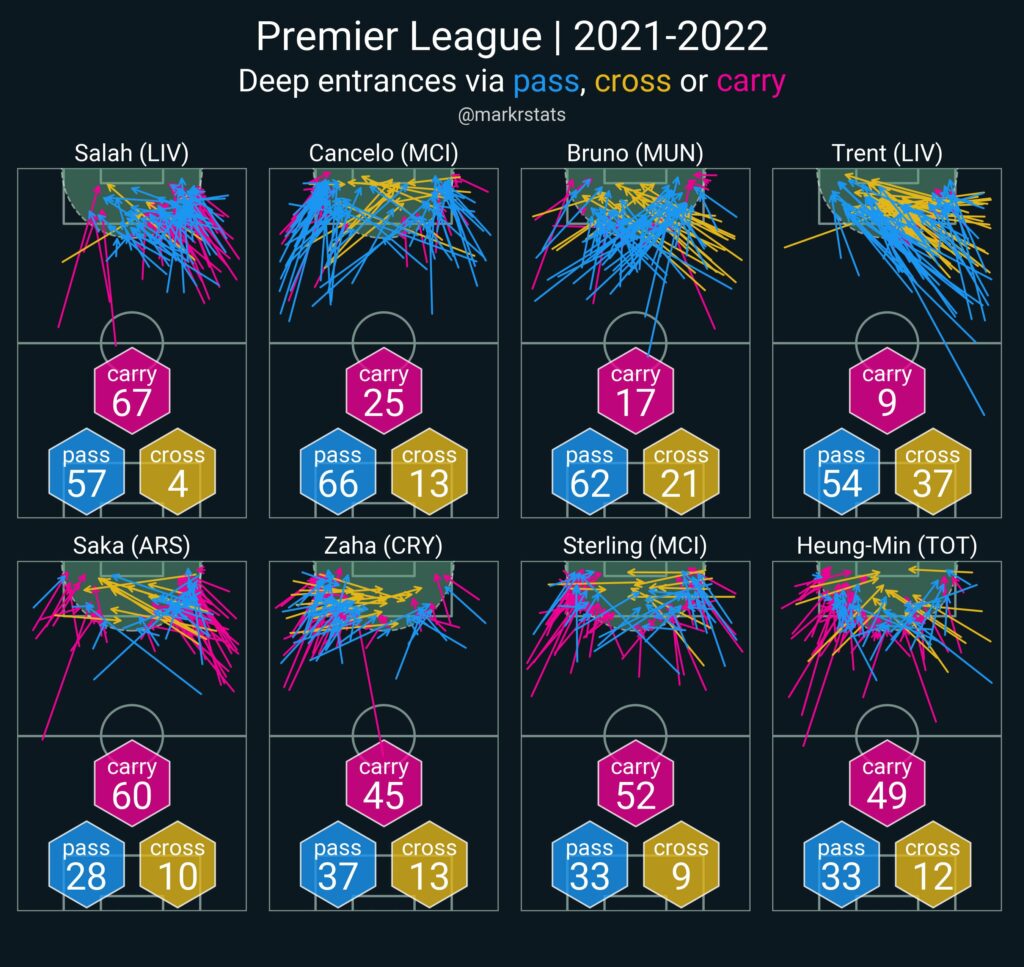 xThreat PL team of the season. Shows leaders by number of xThreat earned via passes from a pitch zone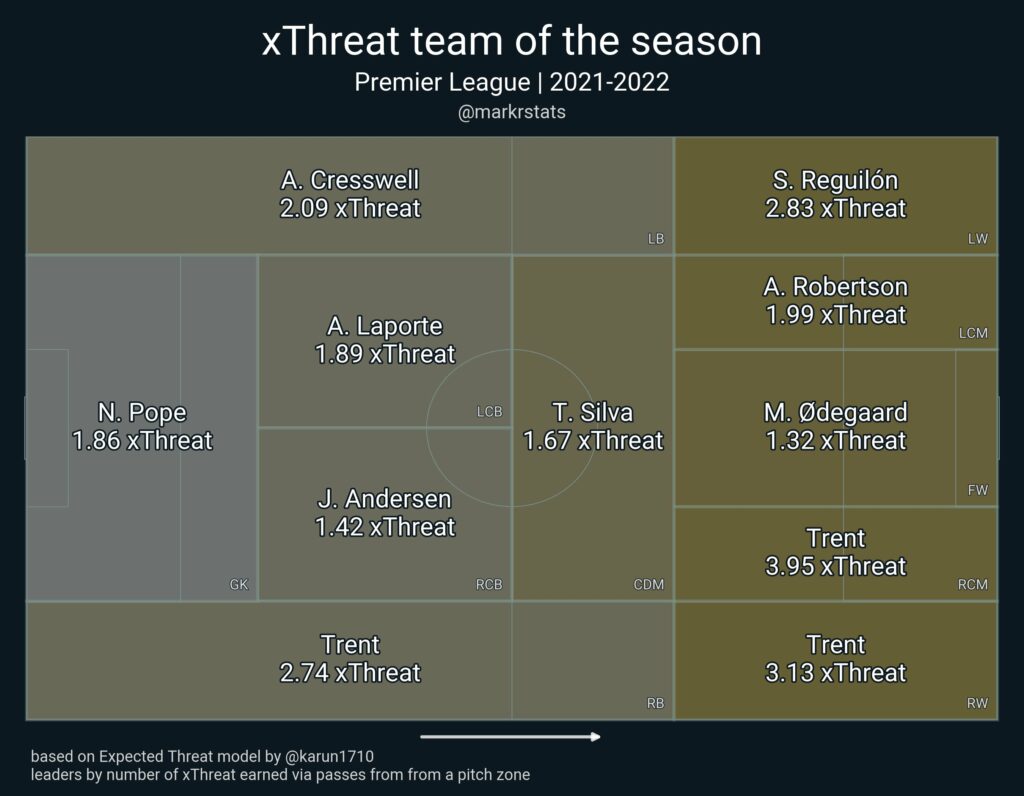 The most influential 'ball progression combos' (passer and receiver) for each Premier League side. Calculated using 'Fields Gained', crosses excluded, ordered by contribution % into team total